Photography » Shooting Days
| | |
| --- | --- |
| | My photography |
| The International Shooting Days are a collaborative event between models and photographers. The event is organised by BMA (Belgium Model Academy) a non-profit registered organisation. Our aim is to provide free shooting opportunities for models and photographers. | Some shooting locations nearby |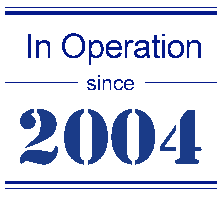 Practically: the organisation rents an big house for one week and provide for the accomodation (meals, shooting trips on location, and so on). There are enough shooting opportunities in the house itself, but each day we'll go to a really nice place in the surroundings. In the evening, we'll do some photoshoots in town, just with the street lights.
The photographers can choose their own models to work with and make the necessary appointments, provided there is enough room. It's a weeklong event, so we recommend that the models stay for 2 or three days. At the end of the week, there should have been 10 models present.
The fotoshoots themselves are on a one-to-one basis (one photographer, one model), but we drive together to the locations. Our aim is that each model has the opportunity to work with each photographer and get different styles of pictures for their portfolio.
Not quite a well composed picture for a portfolio,
but it's just here to give you a sense of the holiday feeling associated with
the International Shooting Days in France.
The individual shootings by one photographer and most of the single-day events are not listed on these pages.
A collaborative event for
models and photographers
Ever wanted to work with model xxx,
but he's from Berlin and
you're living in Dusseldorf?
Then, this event is just made for you!
At least two Shooting Days
are planned each year
Not all the content of the site is translated. Since the Shooting Days are an international event, the language used will be english. The aim is to get an international mix of models and photographers.
All the local costs of the event are paid by the advertisements on our different sites. The earnings are transfered directly to the organisation and are used exclusively for the Shooting Days.
Next events:
XXVII INTERNATIONAL
SHOOTING DAYS
MAY 2020
The Shooting Days are an opportunity to test
new gear
, to learn new techniques, and to work in different situations (indoor/studio/outdoor).
List of International Shooting Days 2015 - ...

List of the past international Shooting Days) from 2015 to 2019
Locations: Paris (France), Pas-de-Calais (France), Durbuy (Belgium), Dusseldorf (Germany)

Themes: Casual, fashion, fitness, ...
Our organisation is getting more involved with the coaching of new models. We work with photographers from different countries and provide information about agencies and beauty pageants in Belgium.
List of past international shooting events 2010 - 2014

List of the past international photoshoot events (Shooting Days) from 2010 on
Locations: Berlin & Duisburg (Germany)-, Le Mans & Pas-de-Calais (France), Hoek van Holland & Domburg (The Netherlands), Esch-sur-Alzette (Luxemburg), Clabecq, Sprimont & Durbuy (Belgium)
Themes: Fire department, industry, glamour, fitness,...