Home » Shooting Days » 2020 - .. » Ordensburg Vogelsang 2022

We went to Vogelsang for the last event of the year. The place is located not far from Aachen in Germany.

You can get more information concerning Vogelsang via the link. Ordensburg Vogelsang was build before the second world war to provide schooling for the Nazi elite. After the war Vogelsang was used bij the Belgian army for more that 50 years as "Camp Vogelsang". This made it possible to maintain the historic buildings. The other "Ordensburg" are also used as military bases after the war.

We didn't go to K13 this time, but to a restaured hause nearby. Like K13, this house was formely used as sleeping place.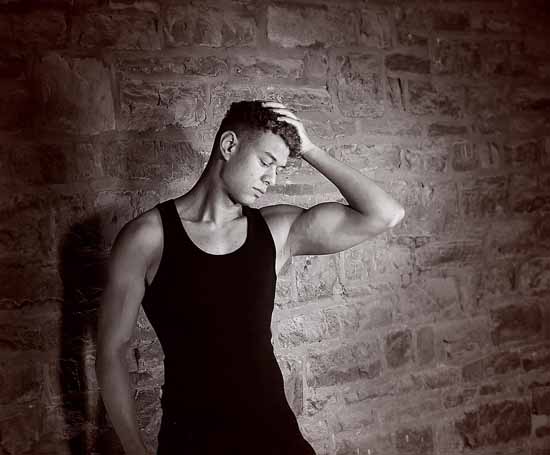 Like each shooting days, the first evening is used for fotoshoots in makeshift photo studios. The house is not yet completely restaured, and we use the modelling lights of the flashes to light some of the rooms.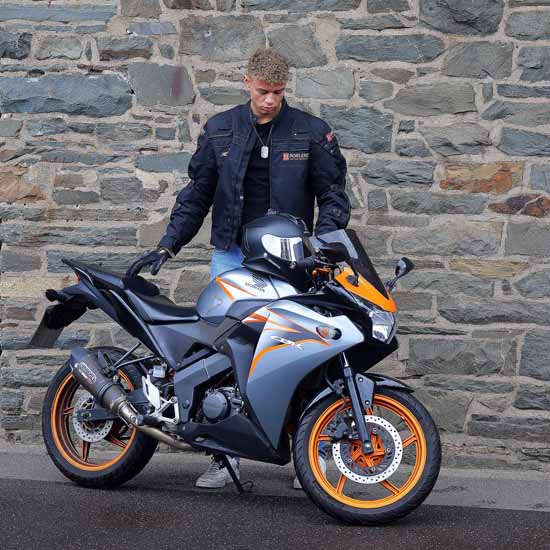 Some models arrive on saturday for a one day shooting. Meeting place is Malakoff, the large building at the entrance of the camp. One of the models came with his bike, and we used it on different shootings at Makaloff and on the road to the Vogelsang.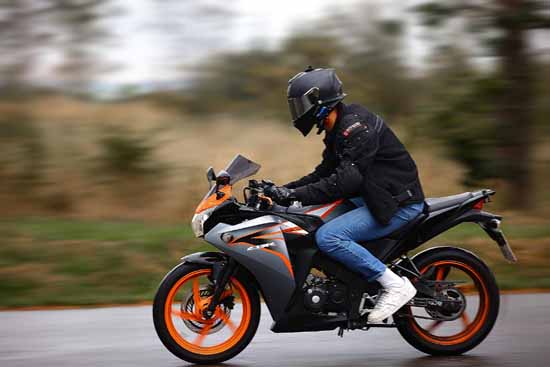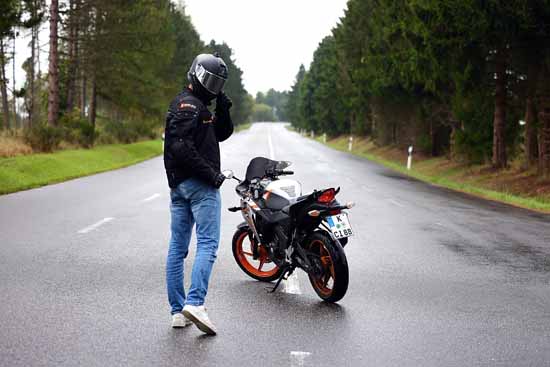 ---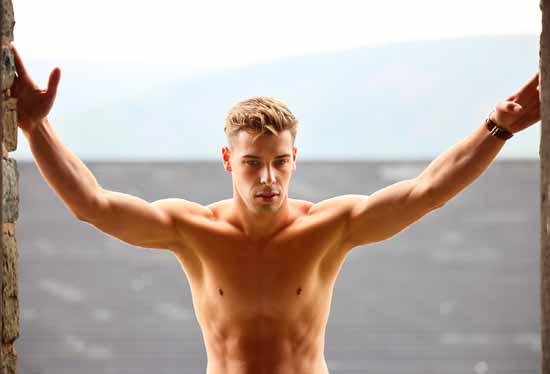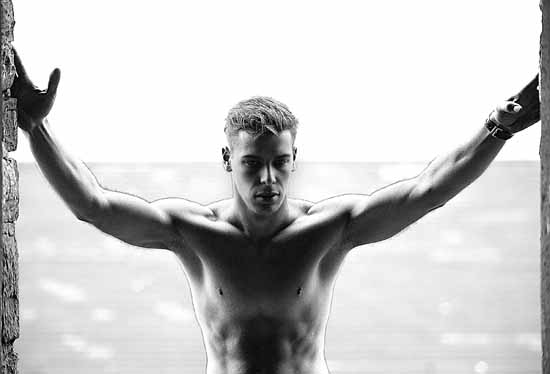 In the afternoon we went back to the house to eat something and then we continued to do shootings at the house and in the surroundings. There was no sunlight in the afternoon, so i placed a model just outside the house to have vertical light falling on his body. I don't like much the diffused light when there is no sun (but i don't like direct sunlight either).

The second image has an enhanced contrast. I selected the blue channel to make the skin darker, but the blue channel doesn't have a lot of information (the blue channel is not sharp). Before selecting the blue channel, i made the image more sharp.

The blue channel creates a more dramatic effect than the green channel. The red channel erases some skin effects and makes the image flatter.
| Red channel | Green channel |
| --- | --- |
For the last day we went to the river and the Victor Neels Bridge, named after one of the belgian camp commandants.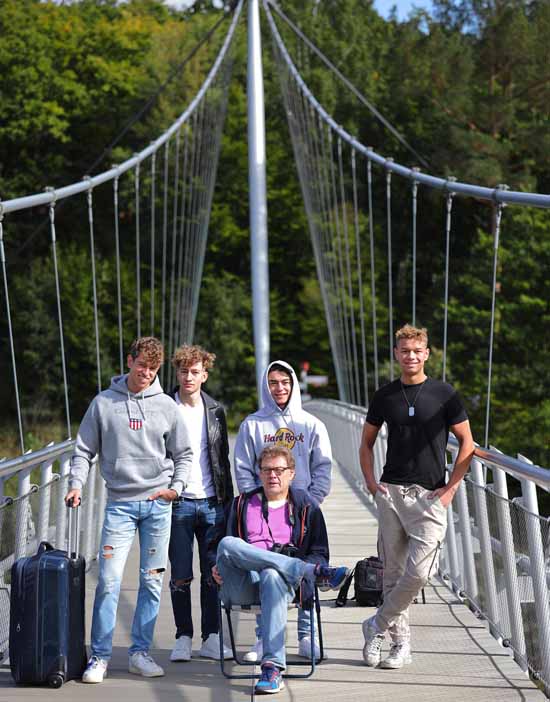 Only part of the models and photographers went to the bridge.
It's the way back that's hard!
We created a specific internet website for the international shooting days with precise information about the events: the location of the house and the shooting places, the day planning, what to take with you if you want to stay,...
The website is adapted for smartphones so it's available everywhere.