Home » Shooting Days » 2020 - .. » Villa Mosa Huy 2023

International Shooting Days
Belgium Model Academy

Villa Mosa Huy

June 2023

More information about the International Shooting Days 2024

The shooting days in Huy are planned for the last week of June: this turned out not to be optimal: some models were still in the school exams period, and the models who no longer had any examen had gone on holiday. By the way, the summer period is a difficult period for photo shoots: there is no school anymore and the models are completely at a loss. They have to run from one festival or event to another and forget that a photo shoot is planned (their grandmother has suddenly passed away for the third time).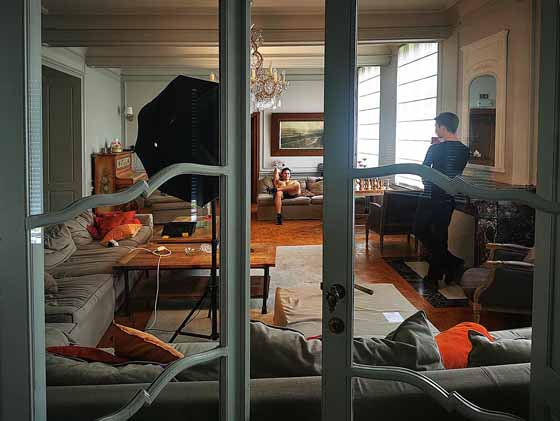 The house in Huy is one of the most beautiful houses for photo shoots, but I have done very few photo shoots at the house. I was constantly interrupted by people: "when are we eating?", "where is...?" etc. I would prefer to just go to a nearby location for an individual photo shoot. I did this twice, and the other photographers partly had themselves to blame: they were not yet awake when the model arrived at the station or at the location.

I left early for Andenne, where a model was already waiting. At that location, limestone is quarried, processed and removed by barge. After a few minutes near the loading facilities you will be white with limescale.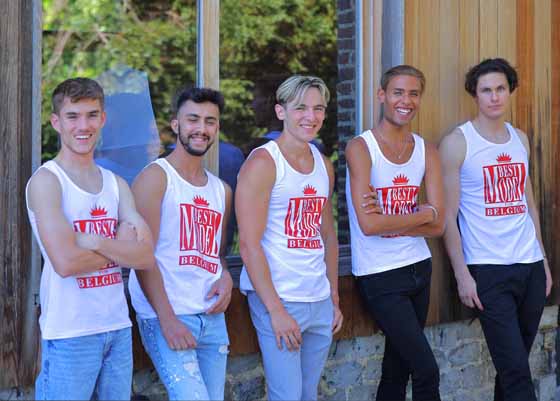 During the same period as the shooting days, the Best Model models were also invited. Bob Bams didn't have the time or desire to organize a semi-final, so why not stay in a luxury villa with the opportunity to learn how to do a catwalk and do photo shoots?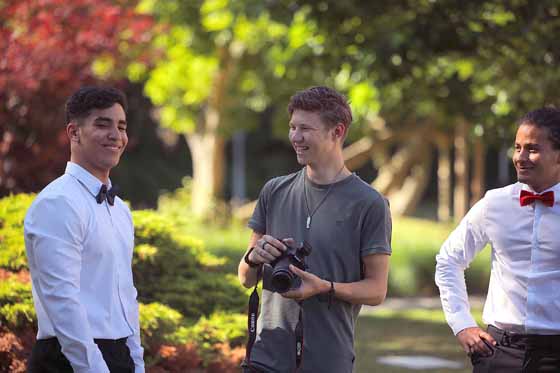 It was a fun experience for the Best Model for Belgium models, but less so for the other photographers and models present. Bob took away the models who were present for the shooting days from the photographers to register them for his competition, but on the other hand, his models were not allowed to pose for the photographers of the shooting days.

Bob has a very bad reputation among the models, but also among the photographers: models are invited to his house, he promises them a modeling career if they would participate in his competition,... On the other hand, he tells them that all photographers are perverts. and that you should not collaborate with other photographers. Just because he's a pervert doesn't mean photographers are. It is a characteristic of self-centered people that they project their bad qualities onto other people.

It is now certain that no joint activities are organized anymore, because there is only exchange in one direction. The atmosphere was not good while Bob Bams was present.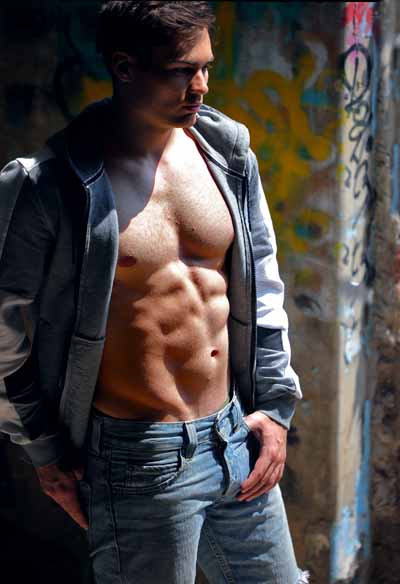 There were some german models present..
This is rather exceptional, because even for photo shoots in Germany, German photographers cannot find models.
And then they just complain that only Flemish is spoken and that they don't understand anything. Well, make sure you have models too...
But among themselves (if they have been able to find a few German models) they only speak German...
Meanwhile, the people from Best Model have left. I have to pick up another model at Liège station, nobody else would do it.
We were supposed to arrive at the Fort de la Chartreuse, but at 12 o'clock the other photographers have not yet arrived. I started a fotoshoot with the model when nobody was there yet.
He's a model who wants to start his own fitness center, who takes good care of his body and is motivated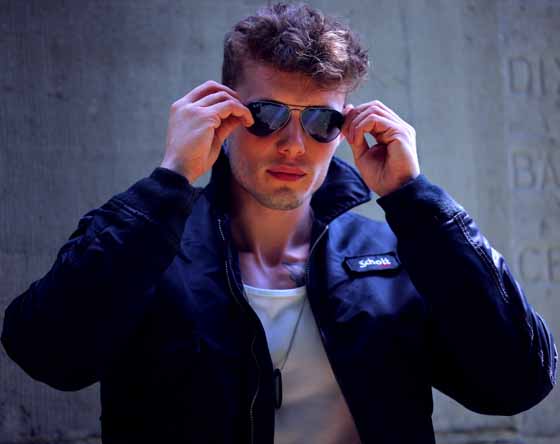 The other photographers and their models also arrive one hour later. You will find few photos of those other models on my profile. During the shooting days, we work with all the models, provide information, etc. But my profile should be a kind of showcase of the photography that I like to do.

The models often have the latest trends in fashion clothes. Usually the result is not beautiful. In 2023 we will once again be stuck with trousers that are much too wide, with their crotches at knee height, and oversized T-shirts. It's already ugly as it is, but in the picture it's even worse (a photo tends to augment the effect). Within a few months the photos are outdated and people will laugh at them. After all, fashion only lasts a few months (luckily so to speak).

That's why I always have a few tight t-shirts, muscle shirts, a few short jeans, accessories and the like.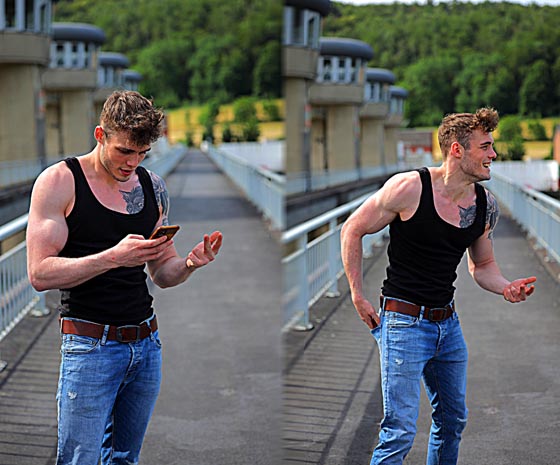 In the morning we go to the nearby Andenne, ideal because it is not far. My model (who has brought suitable clothes) also wants to do the typical fitness poses. But first he has to look on the internet to find out how to do the poses...
And for the last day we go again to the Monument Interallié so that I can put the model back on the train after the shooting.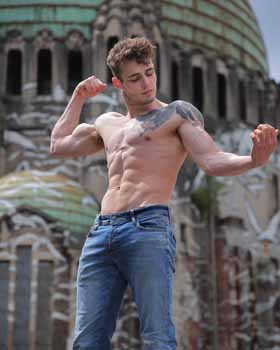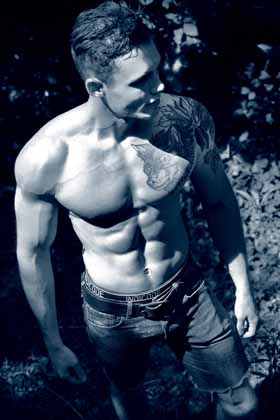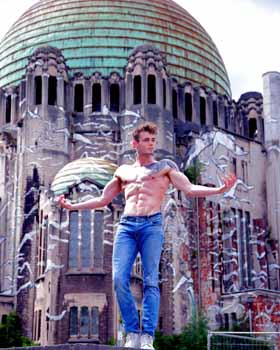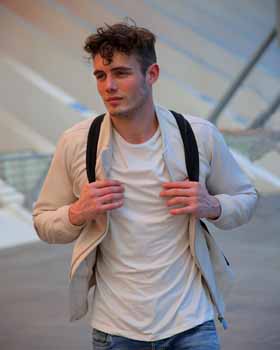 And so, the shooting days are already over, but don't worry, in mid-August there will be the Shooting Days in Vogelsang.
The next international shooting days in Huy are scheduled from Monday September 23 to Sunday September 29.