Shooting Days
---
Home » Shooting Days » List of events 2010-2014

This is a list of the previous events (international shooting days) from the period 2010-2014.
Organisations involved:

NMA New Models Agency — Denis Wöhler
DMA DAP Models Academy — Guy Croisiaux
BMA Belgium Model Academy — Marc Doigny
Denis Wöhler died in 2011, and we only work with Guy Croisiaux on single day events. List of Shooting Days 2004 -2009
List of Shooting Days 2015 - 2019
List of Shooting Days 2020 - ...

The list of our next events: International shooting days 2023
List of previous events
2010 - 2014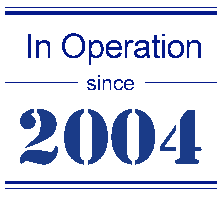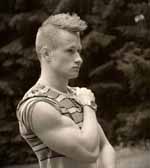 Monday, May 26 to Monday, June 2 - Durbuy, Belgium (nearby Liège)
The page about this event is located on the website of BMA, the organisation behind the Shooting Days.

Information about some photoshoot locations nearby Durbuy (Liège and Sprimont) can be found here.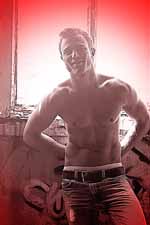 Single day photoshoot in an old power plant in Esch-sur Alzette. Three photographers were present on this event and all models got different styles of pictures from the photographers.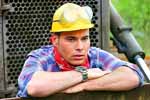 This time we stayed in Belgium and let the models and photographers come to the house. It's a nice region with a lot of shooting opportunities (rivers, old industry sites, woodland,...). The house and the big garden was also extensively used as background for the fotoshoots.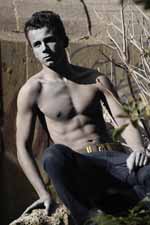 This was our second Shooting Days event of 2012. This time we had planned some more time for the photographers themselves, with sightseeing and some time to visit different museums about the second world war. Of course, there were still some photoshoots involved!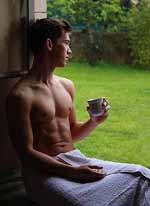 This time we drove to Le Mans, home of one of the photographers who worked with us. "Hélas", french models are not very punctual and reliable when it comes to appointments, so it was some sort of disappointment for us. The house and the region however was really fantastic, but of course we were mostly interested in fotoshoots, not in sightseeing.

A second Shooting Days was planned in septembre (Pas-de-calais, France), but we worked with only some belgian models. French models from the region didn't respond to our queries, the only answer we got was "cà rapporte combien?".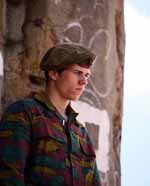 One of the advantages of working with different photographers, is that each of them can supply some of the accessories needed for the photoshoot.

The photoshoot happened at Dunkerque (Batterie de Leffrinckoecke, écluse Charles de Gaulle and digue du Braeck). Dunkerque was the central stage of "Operation Dynamo" during World War II
The Shooting days are the occasion to work internationally, and we worked together with a german casting agency. We stayed in Durbuy, the smallest town of Belgium and we did go to Duisburg (Landschaftspark) and Dusseldorf (Botanic garden at the University).
Not a normal Shooting day: it's the models who invited the photographers. I was the only one able to get a day off.
Each year, we organise at least one weeklong event in the Pas-de-Calais region of France. There are ample shooting opportunities, good railroads with no traffic jams, and the food is really fine.

Each year, we stay mostly in the same house nearby the beach.
"Glamour" photoshoot in a loft that's used to make commercial advertisements. Renting this loft is too expensive when there is only one single photographer present, but the costs were paid by advertissements on our different websites.
We stayed for a week-end in Duisburg (3 photographers present) and organised different photoshoots. Nearly all the shootings were done at the Landschaftspark Duisburg-Nord. The german models were provided by a german casting bureau, but there were also belgian models.
The photoshoots in Clabecq were single day events. The "Forges de Clabecq" were once one of the most important blast furnace sites in Belgium. They went into bankrupcy, were taken over and definitively halted one year later.

These are now historical pictures since the site is completely destroyed to make place for appartements and offices.

The shootings at Clabecq were of different nature: a group shoot for the Mister Belgium Personality models, but also individual shoots (portfolio for models).
We organised two Shooting events in Berlin. It was once the center stage of the cold war (with "The Wall", the separation of East and West), but since the town is reunited, Berlin just looks like an ordinary town. For instance, the "Cinquantenaire" in Brussels is much more impressive than the Brandenburg Gate.

We went to an old sanatorium that was used to isolate patients with tuberculosis. Before the discovery of antibiotics (during world war II) there was no cure for the illness and the patient were isolated to prevent contamination of the whole population.
It's was a one day event. Nice for the models to be able to pose in full gear...