Shooting Days
---
Home » Shooting Days » List of events 2020 - ...

The first International Shooting Days was organised in 2004.
These are the events 2020 and later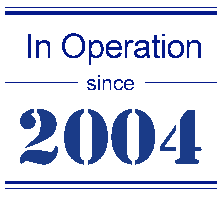 List of Shooting Days 2004 -2009
List of Shooting Days 2010-1014
List of Shooting Days 2015-1019
All the International Shooting Days are organised by Belgium Model Academy, a belgian non-for-profit organisation.
Our next events:
International shooting days 2023
International Shooting Days
2020 - ...
Ordensburg Vogelsang
Life resumes after several Corona years. There are no more travel restrictions and the festivals have resumed, it's as if the virus no longer existed.

But the virus has left its mark: modeling agencies are struggling to survive in a in a period that gives priority to "influencers" of all styles.

We went to Vogelsang for the last event of the year. The place is located not far from Aachen in Germany. We didn't go to K13 this time, but to a restaured house nearby. Like K13, this house was formely used as sleeping place.
Huy
The summer shooting days take place in the Villa Mosa in Huy a large house that can accomodate a lot of people, but we decided to work in smaller groups, with models staying for a day or two. We stayed at the house for one week and had more models and photographers than during other events.

We did a lot of shootings in the house and the gardens, but we also went to the locks on the river Meuse in Andenne (not far from the house), to a former bootling plant in Spontin and to some locations in Liège.
Comblain la Tour
I go to this house nearly each year for the smaller event. There are different places around the house that can be used for fotoshoots. We can also use some rooms of the house as a studio. We use the surroundings friday and monday when we don't go to outside locations.

This time we went to different locations: the Terrils du Martinet near Charleroi (an old coal mine), on the other side of the road there is railway yard with unused carriages. On sunday we went to the Mémorial Interallié in Liège. It's situated near Liège Guillemins, which is also a great location for fotoshoots.
Comblain la Tour
I go to this house nearly each year for the smaller event. There are different places nearby and there is a room that we can transform into a photo studio. There is a public parc nearby with sport facilities, the river, the railroad station,... We went to one of our best locations, the university of Liège and the Fort de la Chartreuse. On sunday we went to a stone quarry in Sprimont.

The number of people present was not so high as the previous event, but it was much more easy for me to organise the whole event. While there were less models present at the event, i could work with more of them on this event. It's best to have just one or two models more than they are photographers. This time i could at last work with a model who was present the whole time in Huy.

The same house is already booked for the first event in spring. It's a smaller event before the main shooting days in summer.
Villa Mosa
The timing of the first shooting days of 2021 was changed twice due to the anti-covid measures. I went to different houses, but none was gooed enough. I went to Limburg, because there are a lot of good locations, but i could not find any good house. Finally i went back to Liège and i found a house with a lot of rooms and a private swimming pool.

There were a lot of models and photographers present, so i didn't have much time to do a lot of shootings.
Camp Vogelsang
The second event of the year: we went to an ancient military base near Aachen. On the page you can find links to extra information about the location. We stayed at K13, a youth hotel at the location. The page is in dutch and in french.

This time again, the event was postponed till the end of september due to the corona crisis. And again, all our events were cancelled from october till next year. Agencies working with models are closed because there are no events, shows, festivals where they could be dispatched.
Comblain la Tour
We went to the same location as last year. The event was postponed because of the lockdown, but we had a lot of models to work with: most people stayed in Belgium, but there were no festivals and events.

We will use the same location next year, and the second international shooting days of the year will happen in Vogelsang, Germany. It's a place with a long history (do a google search on "Ordensburg Vogelsang"). After the war, the camp was preserved by the Belgian army who used it as part of his foreign presence.