Shooting Days
---
Home » Shooting Days » List of events 2015 - ...

The first International Shooting Days was organised in 2004.
These are the events for 2015 and 2016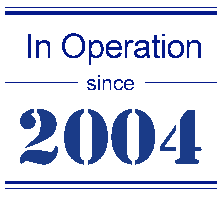 List of Shooting Days 2004 -2009
List of Shooting Days 2010-1014
All the International Shooting Days are organised by Belgium Model Academy, a belgian non-for-profit organisation (unless otherwise indicated).
Our next events:
International Shooting Days May 2018 and
International Shooting Days Vogelsang 2018.
International Shooting Days
2015 - ...
Ordensburg Vogelsang
Ordensburg Vogelsang is a former nazi camp build before WWII, then used by the belgian military until 2005. One of the buildings is transformed in an hotel. The rest of the site was preserved as it was during the war. We stayed there for a week end. There is so much to see that there is no need to leave the camp.

There will be a new International Shooting Days in Vogelsang in 2018 (starting friday 14 september 2018)
Liège and surroundings
17 models during four days is too much for most of the photographers to handle. I had time to work with only five of the models.

We went twice to Liège: the university grounds, Ile Monsin and Fort de la Chartreuse. We went to Vogelsang too. It's such an interesting place that the next International Shooting days (in late summer) will be held there begin august. One of the military building is converted into an hotel.

The first International Shooting Days of 2018 will use the same base camp, the event starts on wednesday 9 of May 2018
Vogelsang (germany) and Liège, resting place Durbuy
One of our best International Shooting Days. The second event of the year takes place end of septembre.

We went to Vogelsang again (information page about the location in dutch and french) and to Liège (Fort de la Chartreuse and Ile Monsin). Since the weather was not so fine on sunday, we stayed in the fort for the whole day.
Aachen (Germany)
This is one of the International Shooting Days in Germany. Some years ago, we went to Berlin and Munchen, but the latest Shooting Days all took place in Belgium or France.

One of the most interesting places of the event is the old military camp of Vogelsang. It was build by the nazis before the second world war and then used by the belgian army after the war. It's such an interesting place that we'll go back to the place during the next Shooting Days in september.
Durbuy is a really nice willage with a lot of possibilities for fotoshoots. We rent a big house with swimming pool.

More information concerning the International Shooting Days 2015 in Durbuy is available on the site of Belgium Model Academy, the organisation behind most of the Shooting Days.

Contact us to register for these International Shooting Days in Durbuy.

Information about some photoshoot locations nearby Durbuy (Liège and Sprimont) can be found here.
Organisation:
Andre Pizaro

Our organisation is a collaborative event and each photographer can organise an event. For this event we went to Paris for a week end (friday till sunday). There were more than 40 people involved and all transportation was by bus. We stayed in an hotel nearby La Défence. Make-Up artists and designers were present.
(page in dutch)